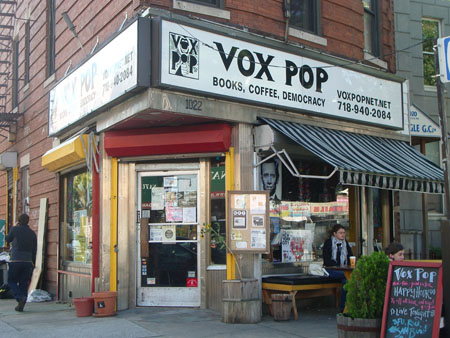 Schumpeter's two chapters on democracy in his great book Capitalism, Socialism and Democracy provide the best framework I know of articulating the things that trouble me about the current state of democracy.
The chapters assert the following propositions:
Rousseau's idea of the will of the people is an illusion for the simple reason that that will is distilled from a chaos of conflicting interests.
Democracy arrives at decisions by way of a process by which factions of the political class vye for the consent of the governed.
When considering politics, people are in a highly abstract world that's usually far from their own concrete experience. They also know that their own singular vote amongst millions gives them an infinitesimal chance of influencing political outcomes. So their practical knowledge and their incentive to exercise care are both gravely diminished compared to situations where they are making decisions about their own welfare. This invites voting which is at least as much expressive as it is deliberative. In Schumpeter's words, "In politics the typical citizen . . . argues and analyses in a way which he would readily recognise as infantile within the sphere of his real interests. He becomes a primitive again. His thinking becomes associative and affective". Schumpeter draws attention to the similarities between this and the process by which advertising is addressed to manipulating the unconscious.
In all things organisational, whether from the Federal Government to the local tennis club, a division of labour is necessary for the organisation to function effectively. Schumpeter puts it this way. "

Collectives act almost exclusively by accepting leadership — 

this is the dominant mechanism of practically any collective 

action which is more than a reflex.". Schumpeter thus grafts the idea of leadership onto this division of labour and perhaps he is right that one needs leadership, but one doesn't even need anything as strong as that to make the point.  We need a division of labour. And that calls for delegation. Right now I am reliably informed that the polity is in the lengthy process of investigating how to deal with Food Derived from Reduced Lignin Lucerne Line. I'm thinking we need delegation here. Getting us all to come up with an opinion on Alan Jones show just won't cut the mustard. Thus we have any number of agencies in our society that do this kind of stuff, or advise governments and all the rest of it. But the people remaining sovereign have the power to overrule their delegates.  That's as it should be. But if the thing is going to function tolerably the people need to give due regard to the fact that they don't know the details – the people we delegated the issues to know the details.
Alas as time has passed since Joseph Schumpeter shared his dyspeptic but insightful thoughts with us, two things have been exacerbating the tensions in this system. Continue reading →