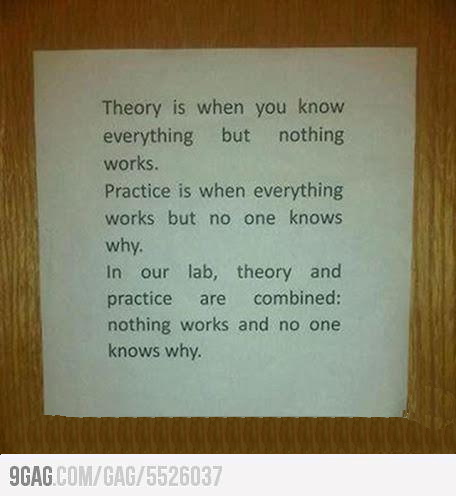 There's a world of difference between (let's call it) youthful social change seeking in the sixties and immediate post-sixties social and political movements and much social change seeking today. Then the focus was largely on political activism. And 'theory' played a central role in this. So Feminism grew from the mid 1960s in the wake of earlier pioneering polemics by women like Simone de Bouviour and Betty Friedan who theorised the stultification if not oppression involved in their culture's investment in traditional sex role stereotypes. Feminism proceeded to rapidly branch out into radical feminism (of various hues) and liberal feminism and political consciousness raising proceeded apace. There was vigorous debate within the civil rights movement as to the degrees of civil disobedience that should be pursued including the question of whether to confine the movement to non-violent approaches. Something similar occurred in gay rights campaigning.
Meanwhile back in the mainstream left, parties wrestled with the old chestnuts of how 'socialist' they were, their response to various 'new left' positions. And in the 1960s the neoliberal project was quietly incubating mostly amongst small 'L' liberals. Cooked up by the likes of Milton Friedman and George Stigler in Chicago but broadening to those of more left leaning sympathies in economics. In most if not all of the Anglosphere countries in which it had its earliest impact, its first green shoots of policy influence occurred via left of centre parties in power – the retreat from (vulgar) Keynesian pump priming by the Callaghan Government in the UK, the Carter Administration's promotion of some deregulation (for instance of civil aviation) and the Whitlam Government's slashing of government assistance to farmers and manufacturers.
'Theory' and political consciousness raising was at the heart of most of this – as one might expect with political projects which are, to a substantial extent about what is tolerated or mandated within public policy and the wider culture. In the midst of the world these movements built, what I'm calling today's 'youthful change seeking' is different. The ultimate concerns are quite similar. The world is not fair. There's a lot of inequality and ingrained disadvantage. Surely things can be made better than this? But there's much less focus on the public sphere as some singular entity to be tackled wholesale – commanded (in the case of policy) or influenced (in the case of culture). Most change seekers share a left-of-centre world view – though it may not translate particularly well into voting intentions. If I were Bill Shorten I wouldn't be too confident of beating Malcolm Turnbull amongst this crowd. But consciousness raising, getting out the vote, handing out how to vote cards, even working out who you should vote for isn't at the heart of things for this new group of activists.
In its place are a suite of new enthusiasms. Social entrepreneurialism, ethical investment and practice, transparency (of governments and corporations), hacktivism and open data. In a sense the eclipse of these self-consciously public things, their replacement with entrepreneurialism amongst activists represents the triumph of liberal as opposed to more radical interpretations of these movements. Old timers whether they were gay activists like Dennis Altman or in the closet like Michael Kirby came (diffidently) to support gay marriage quite late in the piece. After all, their lives, if not their politics had been built around alternatives to naturalising gay relationships amongst such straitjacketed heteronormativity.
One might say that the youthful enthusiasms I've itemised above are those left after you take away the possibility of public action, with its need for spokespeople, talking heads and the military grade PR spin that goes with them in today's public culture of politics as infotainment. (No wonder people don't have much stomach for it.)
Still, I'm on board with my fair share of the new enthusiasms. After all I come from a generation in which any inclination to social change set you amongst blowhard uni-student poseurs who would save the world with their particular ideology – provided it was the correct sort – ie from the Judean People's Front rather than the People's Front of Judea, providing it enabled them to grandstand, get the best lays. Most of them retired from activism into stockbroking and struck what remaining blows they were to strike against entrenched power structures by not buying toy guns for their sons, or pink things for their daughters and getting them all to call their parents by their first name. Continue reading →