Subject to my own reservations outlined in the introduction to Kevin's first guest post, here's his second.
Improving the Health Industry Market Place
by Kevin Cox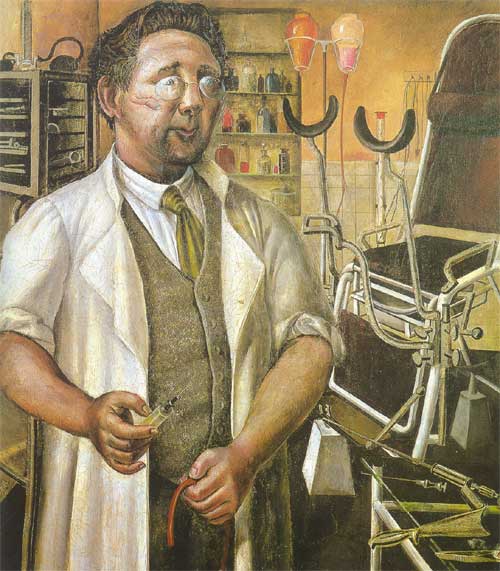 The general theme in this set of blogs is how to overcome market failures or to create markets with tagged money in places where it is hard to introduce markets. The following is a case where tagged money can be used to make an existing market place more efficient by moving expenditure from the top to the bottom. Instead of governments directing how some taxes are to be spent, the taxes are given to the population and the population decides how to spend the money provided it is designated areas of expenditure.

The first question to ask is – Is there a market failure in the health industry? We are told that the percentage of the GDP spent on health is increasing each year, that waiting lists for elective surgery are unacceptable, that there is duplication in health funding between the states and the federal government causing inefficiencies in health spending. We see health insurance increasing each year more than inflation and we know from our personal experience how difficult it is to get to see a doctor for relatively minor complaints. Other difficulties often cited are how to control increasing costs, the increasing use of expensive technologies and/or providing for an aging population.  Other symptoms are that we do not appear to spend enough on preventing health problems.

However our life expectancy has increased. Our expenditure on health as a percentage of GDP is a lot lower than the USA and we are also told that our pharmaceutical benefits scheme is amongst the best and most efficient in the world.

Is the health industry market place in need of reform? On balance I think we can say it can be improved.

One area we are told needs reform is the provision of funds for an aging population. This is a similar problem faced by Keating with old age pensions and an aging population. His solution for that can be modified and also bring other cost saving and efficiency benefits.

The superannuation solution was to tag some of our pay for our retirement. It was planned that this would remove the need for old age pensions for much of the population and it appears to be working. We can use the same approach for health because in many ways it is the same problem. We earn money in our middle years but we do not budget for health needs in later years because we think the government will provide for us.

There is little incentive for people to shop around for health services. The best strategy is to consume as much as we can as soon as we can and we are positively encouraged to do so. There is the safety cap, there are benefits from health insurance companies that go away if you do not use them. If you do not spend money on health then you get nothing back from your health insurance and there many who use health services perversely because they have health insurance. There is little benefit from being in a health fund if you are unlikely to be ill and some are in health funds as "insurance" against changes in the rules rather than insurance against health costs.

In summary there is little incentive in the current system for people to save for their health and health insurance is treated more like a rebate than like "catastrophic" insurance.

One relatively simple way to alleviate both these problems is to offer people an alternative to medicare and private health insurance. This might look as follows

Instead of being in medicare and in health insurance a person opts into medisave. A person in medisave has a health account and money in this health account can only be used for services that medicare and health insurance currently cover. The amount of money put into medisave by the government is calculated as a percentage of the average subsidy given to the average Australian through their taxes. If a person puts in extra money into medisave then the government contributes some percentage of the extra amount and people can put in as much as they wish. Money in medisave does not go away but sits earning interest which also goes into medisave. When you die (medisave does not save you:) then the account is part of your inheritance and can be bequeathed. You can transfer between immediate members of a family (spouses, partners, children, grandparents etc) but cannot transfer to others outside your family.

The only difference in the system is that if you optin to medisave then you pay for your health costs out of medisave and not call on payments from medicare or health insurance. This would be easy to implement could leave the existing system exactly the same. The changes would be made in medicare and in adding another payment option to a health insurance company which would take money from the person's medisave account. The lower percentage of money put into medisave will cover a person for catastrophic problems like road accidents and heart attacks.

The system could be introduced incrementally and trialled in small jurisdiction say the NT, ACT or Tas. It would be relatively inexpensive to introduce and could be operating within a few months of a decision being made.

It is predicted that medisave will generate a large pool of savings. People will shop around and choose lower cost alternatives (such as generic drugs) and so health care expenditure will drop as well as people saving for those last few months of life with its high health costs.

By expanding the items on which we can spend money or even by introducing sub categories of money we can direct expenditure to particular areas where we think we need expenditure.

This approach is in line with the principle of directing expenditure of money by giving money to the beneficiaries of the expenditure and to give them the responsibility of spending the money on particular goods and services.