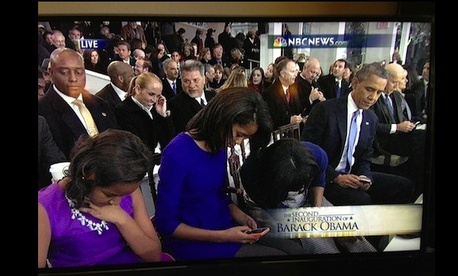 This post is mostly a note to self: Like I keep saying, there's an ecology between public and private goods. This article asks whether smartphones should be used in meetings. That's a question about a cultural rule. It's a public good question. The article however seeks the answer to the question in private feelings and etiquette.
The closest it gets to considering whether the rule – or some more felicitous variant of the rule – is good is considering whether you (an underling) should use your smartphone. Well no you shouldn't. Why? Because it might annoy your boss.
TalentSmart has tested the emotional intelligence of more than a million people worldwide and found that Millennials have the lowest self-awareness in the workplace, making them unlikely to see that their smartphone use in meetings is harming their careers.
There are certainly lots of circumstances in which one could agree. It can be annoying. Sometimes very annoying. As I understand it one of Kevin Rudd's staffers early in his term wore earpieces attached to an iPhone in meetings.
Still the moment I saw Twitter being used at conferences I realised there were costs and benefits and there could be strong benefits. The costs were distraction and all that can entail. On the other hand the spoken word is a very time inefficient medium for getting across information. You can read these paragraphs a lot faster than you can listen to them, and if there's a lot to the article, you can also skim stuff you think you don't need to read. Not so with listening to someone on a platform talking at you and taking you through his slides. And the more people there are in the audience, the greater the gain for them as they tailor their attention to what is generating the best value for them at the time (OK, that's the theory, some will just be distracting themselves, but lots won't).
Smartphones can be a pain in meetings if they're used by people who don't' acknowledge their duty to the group to pay attention and know what's going on. On the other hand you can occasionally check email and even write back without losing track. If you manage that then we've got a productivity gain on our hands. Not only doesn't this article even canvass this possibility. It's whole world is the world of impressing your boss. Too bad if he's a jerk and is only impressed by your dumb obedient silence – too bad for the public good that is – which in this case is the interests of the organisation he's bossing you about in.