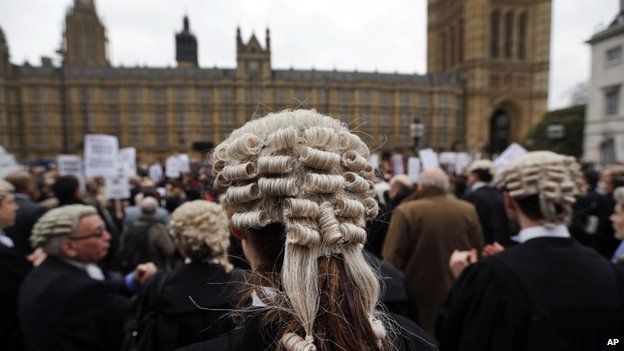 This article explains the idea being explored in Victoria for a 'victims redress' scheme for victims of institutional child abuse. It's clearly yet another scheme for cutting the dysfunctional legal system largely out of the action of providing redress for abuse and handing it over to something that makes more sense – via some more administrative scheme.
We have such schemes in all sorts of areas now. Often workers compensation schemes close down full access to the legal system – ditto various kinds of negligence liability. And there's small claims. Ken Parish and others can presumably flesh out the list.
But to drag an idea out of the economics playbook, there's something a bit dodgy about all these special schemes. They are set up as exceptions, when the overarching legal system should be delivering something similar. There may be a case for specialist tribunals and so on if those hearing a case need or would benefit from special knowledge. But generally the legal system should embrace this principle which I've set out before:
Economists' 'imperialism' towards other disciplines has manifested itself largely in the application of economic methodology to problems which are not purely economic. If few of the results have been sublime, some have been ridiculous. A more promising kind of imperialism would be the application of simple economic principles to the way various social systems are managed. HECs and managing child support within the tax system are examples of this kind of reform. We should apply it more widely to our system of civil law which, as it stands is a scandal – available to the rich and those poor enough to access legal aid, but only otherwise to those willing to risk a large part of their life savings. With absolute respect to the need for judicial independence on interpreting the law, the costs of arbitrating disputes should be commensurate with the magnitude of the damages at risk. This simple micro-economic principle should be reflected in all legal procedure. Further, both justice and efficiency demand that either litigant to a dispute should be able to pre-emptively elect a low cost tribunal free from any threat of appeal, except upon their opponent bearing all resulting costs.
This is a huge micro-economic reform issue, but sadly it's seen as fairly esoteric. And in so far as it's discussed within mainstream reform thinking it tends to be within a deregulatory frame – as in breaking the various monopolies and restrictive practices of the profession. The problem is the whole architecture of the system.