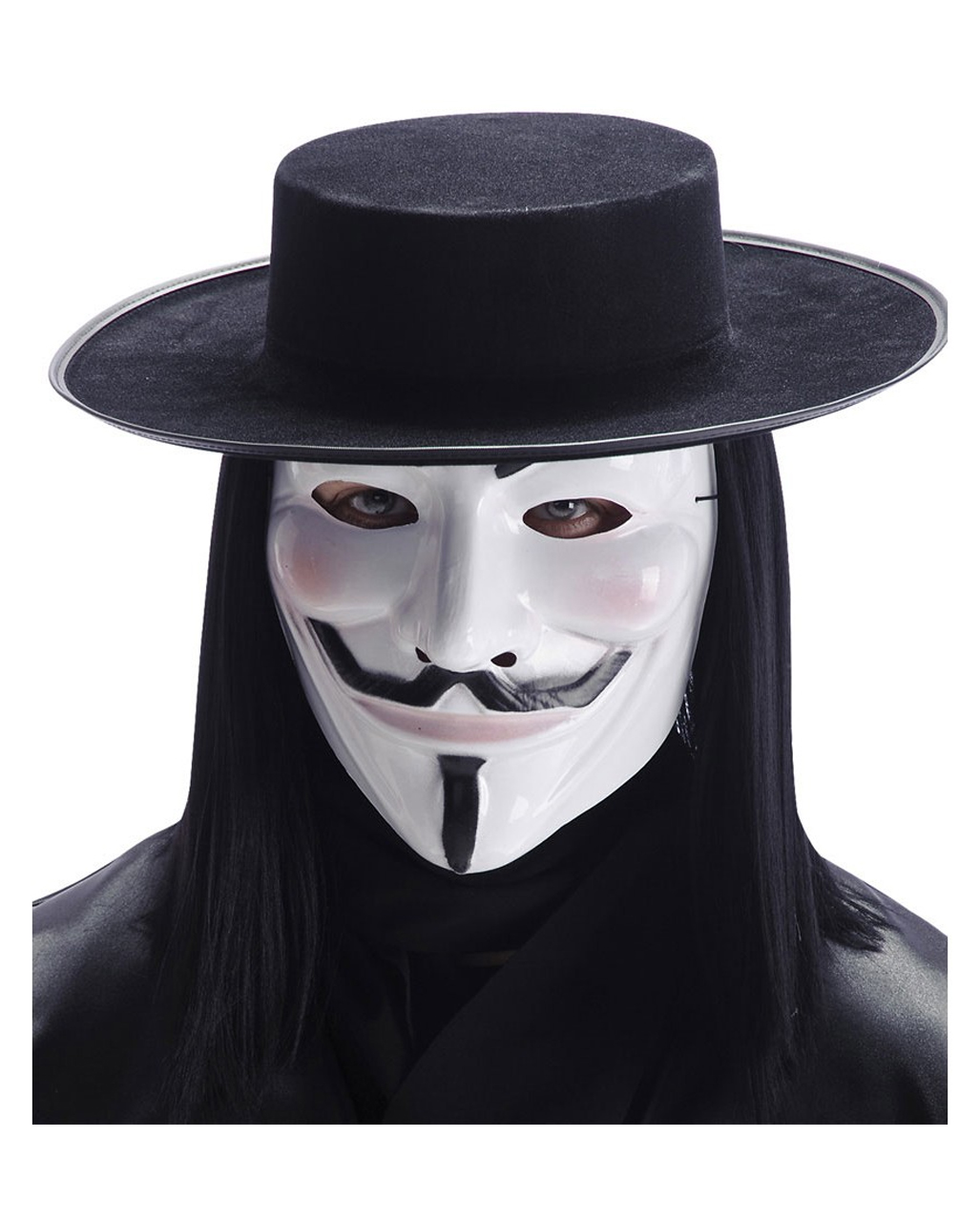 Since I learned in April 2020 that transmission of covid was mainly via extremely small aerosols, I have regarded face masks as a placebo: they are to aerosols what garden gates are to mosquitoes. Yet, placebos have a role so I wasn't too against them and willing to have my assessment overturned by new insights. After all, face masks might not stop aerosols, but they made many people feel better and might unexpectedly work in some other way against covid, such as by changing behaviour or changing the way the air flows into noses, or whatever. 16 months later, I am more against them because a multi-billion dollar industry has arisen that thrives on creating a mask-waste mountain and is thus heavily invested in their continued use, just as the industry of hand sanitizers, tests, and others. I personally found masks a nuisance to wear and an overt sign of submission. I have a like-minded friend in Sydney going around Sydney shops with a guy fawkes mask as a quiet symbol of defiance against compulsory masks.
I want to share two external reviews on masks of two different groups I have been following. One is a group of largely retired UK doctors who assembled in 2020: the HART group that looks at all the medical science around covid. The people involved in that group write on personal title, so one knows who the advice is from, which is a big plus. The second is a pre-existing' Swiss policy research' group formed in 2016. It is a bit like the research version of wikileaks and seems to have found its origin largely in concerns for press freedom and suspicion of the CIA, which is why its contributors are anonymous (which I understand, but dont like, particularly not as a sole source of information). SWPR took it upon itself early on to wade through the science of covid so as to come to its own assessment.
I have found the combination of them useful. SWPR is not so good in understanding the models or being consistent about what explains covid-outcomes, but is good at classic medical stuff (treatments, trials) and media manipulation. The HART group is good on covid measurement issues, medical organizational matters, and has better modelers on their team, but it largely stays away from political economy and is less prepared to venture guesses about origins and such. Yet, both have taken reasonable lines on things for which there is little doubt. Both those sources for instance say vaccines reduce covid severity. These sources have not always agreed the last 18 months and I have noted technical issues in areas I have particular expertise where they didn't quite understand what some sophisticated empirical studies were saying, but I have learned to lean on them for useful summary takes. I haven't detected an obvious bias. Here is what the HART people say about masks (https://www.hartgroup.org/masks/):
Contrary to the Government message that it 'follows the science', the sudden change in advice by the WHO was not based on any new, high-quality scientific studies. By summer 2020, there was substantial evidence that non-medical masks for the general public did not reduce the transmission of respiratory viruses. A review of 14 controlled studies had concluded that masks did not significantly lessen the spread of seasonal 'flu in the community.[] A Norwegian Institute for Public Health review found that non-medical masks achieve no benefit for healthy individuals, particularly when viral prevalence is low.[] From a common sense angle, scientists had argued that cloth masks contain perforations that are far too big to act as a viral barrier and therefore 'offer zero protection against COVID-19'.[]

Inevitably, the public often wear masks incorrectly, or improperly handle them when putting them on, or removing them, constituting an additional infection hazard. There has been recognition of this contamination risk in the scientific literature[] and other researchers have cautioned against the use of cloth face coverings.[] Potential harms to the wearer include exhaustion, headaches, fatigue and dehydration.[] Some doctors have suggested an increased risk of pneumonia.[] Furthermore, the widely varying physical characteristics of the face coverings used by people in the community, that are not standardised for material, fit, length of wearing, changes after washing and drying, and disposal, means that laboratory research on mask efficacy cannot be generalised to real-world situations.

With particular reference to COVID-19, the only large randomised controlled trial exploring the benefits of adopting face coverings in the community found that masks (even the surgical variety) did not result in a significant reduction in infection risk for the wearer.[] A detailed analysis[] of all research investigations, including those purported to suggest that masks might achieve some benefits, led to the view that there is 'little to no evidence' that cloth masks in the general population are effective.

Masks impair verbal communication, render lip-reading impossible for the deaf, and stymie emotional expression, the latter effect potentially constituting a gross impediment to children's social development. Acting as a crude, highly visible reminder that danger is all around, face coverings are fuelling widespread, irrational fear.

Wearing a mask will heighten the distress of many people with existing mental health problems and may trigger 'flashbacks' for those historically traumatised by physical and/or sexual abuse. Sadly, going without a mask (even as a means of avoiding psychological distress) can often attract harassment and further victimisation. In response to this, 'exemption lanyards' have been developed, which further stigmatise those who cannot wear face coverings due to health conditions or previous trauma.
Note that this is their summary conclusion, which did not go over the more positive studies that one would like to see discussed. So below is what the Swiss policy people have just said about masks (https://swprs.org/face-masks-evidence/), whereby I only repeat their take-aways on various studies (both for and against). They have put their conclusions more starkly elsewhere, but here I basically stick to their literature analysis.
So far, most studies found little to no evidence for the effectiveness of face masks in the general population, neither as personal protective equipment nor as a source control.

Additional aspects

Studies claiming face masks are effective

Some recent studies argued that face masks are indeed effective against the new coronavirus and could at least prevent the infection of other people. However, most of these studies suffer from poor methodology and sometimes show the opposite of what they claim to show.

Typically, these studies ignore the effect of other measures, the natural development of infection rates, changes in test activity, or they compare places with different epidemiological conditions. Studies performed in a lab or as a computer simulation often aren't applicable to the real world.

An overview:

Risks associated with face masks

Wearing masks for a prolonged period of time may not be harmless, as the following evidence shows:

Conclusion

Face masks in the general population might be effective, at least in some circumstances, but there is currently little to no evidence supporting this proposition. If the coronavirus is indeed transmitted via indoor aerosols, face masks are unlikely to be protective. Health authorities should therefore not assume or suggest that face masks will reduce the rate or risk of infection.

Postscript (August 2021)

A long-term analysis shows that infections have been driven primarily by seasonal and endemic factors, whereas mask mandates and lockdowns have had no discernible impact. [pf. Yes, they include Australia]
Conclusion (mine)
I can see the point of advocating a low-cost placebo even if it is unlikely to help and not supported by much science. So up till now I have not been too bothered. But the role of the mask industry in the political economy of covid is making me reconsider the damage that the mask-mandates are doing. The placebo is starting to look more and more costly. In such a circumstance, advocating masks under the essential argument that 'they might help and it has not yet been proven they do not' is no longer reasonable because that argument can be used for anything, from garlic necklaces to voodoo dolls. Given the lock-in effect by mask producers (and their waste-mountain effects), I think there should now be pretty solid evidence of strongly beneficial effects in order to advocate them. The onus of proof is hence on their adherents.
My main take home message to readers is to take the two sources of external summary views (the hartgroup and swpr) seriously. They cannot be censored by any internet giant. I have so far not found them to have an outrageous take on anything.
[update Sept 3rd 2021]
Probably the biggest RCT on masks has just been released, a study from Sri Lanka. Let us go over it carefully to see what it truly tells us about masks because I bet this study will be abused a lot. Yet, it is a nice study. In the below I generously borrow from a sceptical website that is more negative about the study than I am, but also seems to have actually missed the main point in the findings if you look carefully.
The authors randomly assigned 600 villages in rural Bangladesh – comprising more than 300,000 people – to one of two groups: an intervention group and a control group.
Villages in the intervention group received an eight-week mask promotion campaign, which involved distribution of masks, promotion of masks in public spaces, and role-modelling by community leaders (including imams at local mosques). Villages in the control group did not receive any interventions.
The main outcome variables were measures of seroprevalence. Using phone and in-person surveys, the researchers obtained data on the number of people who experienced COVID-19 symptoms after the intervention. They then collected blood samples from some of those individuals to gauge the number who were seropositive.
Overall, mask-wearing reached 42.3% in the intervention villages, compared to 13.3% in the control villages. What about the outcome variables? 7.6% of participants in the intervention villages reported COVID-19 symptoms, compared to 8.6% in the control villages.
And when the researchers zoomed in on those who reported COVID-19 symptoms and tested positive for antibodies, the seroprevalence was 0.68% in the intervention villages, versus 0.76% in the control villages. (Note: the figure in the chart below is '0.69' because it is an adjusted value from a model.)
Among the intervention villages, some had been randomly assigned to get cloth masks, whereas others had been randomly assigned to get surgical masks. The researchers compared these two groups, and found that the reduction in seroprevalence was larger for the surgical mask group. They also found that the reduction was concentrated among individuals aged 50+ (see p.28).
Discussion
Let us take the findings at face value and trust them (I have no particular reason at this point not to trust that the authors did an honest job, for reasons I will make clear below).
The skeptical website discussing it points out that the study is looking at the effect of not just masks, but also a promotion campaign that will have included a lot more information than just on masks. Whilst that is true, I find that argument weak because that is true for any medical intervention that is hands-on and hence noticed by participants: what is tested is always not just the effect of a piece of medical equipment but also the effect of the whole hooha around it. That is also true for medical health interventions, happiness interventions, schooling interventions, etc. It does not take away from a finding that a whole package has some effect. It merely means that one cannot say for certain what element in the package did what, although one often can say something reasonable about that.
The much more important and key finding of the Sri Lanka study is that cloth masks clearly make no difference, either statistically or in size (from 0.76 to 0.74), despite a whole campaign around the use of cloth masks as well. That is a big finding and the one I think matters because it blows away mask studies that look at the supposed effects of cloth masks. This study is so big (300,000 people) that it also blows away all the small studies or happenstance studies (of the kind 'we introduced masks and next day we had less positives in place X'). 300 villages is a big sample of places and people (50 times bigger than the Danish study) so it clearly is the new benchmark. So if I wanted to play propaganda I would say the Sri Lanka study proves cloth masks do nothing at all. I wouldn't be surprised if that is exactly how it will be used.
The big difference the study finds between cloth mask effects and surgical mask effects, btw, also takes away from the argument that we are looking at the effects of village promotion activities or other information, because that effect would surely show up irrespective of mask-type. So it is more likely a true mask effect one is looking at with the surgical mask study. Its a smallish effect, but it is a clearly significant effect that at least conveys some potentially useful information (ie surgical masks might in some situations (villages) be a form of 'focused protection' for some groups).
If we then look at where we do find some significant and reasonable size effects, we thus need to look at the effects of surgical masks. They reduce the seroprevalence by about 11% (from 0.76 to 0.67). Another way to say it in the context of the length of the study (1-2 months) is to say these masks delay the spread of the virus by 1 week, a bit longer for the more at risk (the over 50).
Let me then make the economist point. How much do these masks cost? How many are used per day? How much would they help what type of villager? How much would the same resources improve health via other expenses? These are the questions that always need asking, particularly in a poor place where there are lots of cheap interventions to reduce child mortality, other infectious diseases, road fatalities, snake deaths (a big thing there), etc.
Interestingly, the study itself has tried to do this calculation and much of it is a quite reasonable calculation (their Appendix 1). They go over what the costs have been by type of village, coming to a 'mid-range' estimate of 100,000 USD per death from covid averted, using the costs of their own study. Kudos! They also say, quite reasonably, that doing this all at scale, so for the whole country, probably means costs would go down to about 16,700 USD (I find that calculation a bit optimistic on savings, but lets not quibble). They even helpfully tell us that in Sri Lanka, the statistical value of life is about 200,000 USD, meaning that that is what the average individual willingness to pay in Sri Lanka is to averted the loss of a whole life (though it will be way smaller in villagers where people are much poorer on average than in the cities). Then, unfortunately, they make two mistakes in one go by comparing the 16,700 to the 200,000 number: they presume individual willingness to pay is the same as what a government (who would do the 'at scale' intervention) should be willing to pay and that a covid-death amounts to a whole life lost (life expectancy in Sri Lanka is around 77). Both are rookie mistakes you see a lot these days.
For one, the average covid casualty does not have another 77 good years of life to go. In the West, it is more like 3. It is a bit hard to give a reasonable guess what it will be in a place like Sri Lanka, but given the actually quite high life expectancy there (only 2 years below the US!) and the unusually high numbers of covid-casualties for a poor country (probably around 0.1% of the population when the current wave is done), we are probably talking a very similar victim group in Sri Lanka as in the West. Let's be generous and say 5 good years on average in Sri Lanka per covid-death. An individual willingness to pay for that in Sri Lanka would then be just below 15,000 USD (almost the same as average income for 5 years). So that would mean close to parity. However, individual willingness to pay is about 2.5 higher than government marginal productivity of health expenses in the West, simply because governments are much more health-productive than individuals: governments produce healthy years for a lot less than individuals are willing to pay for them. So the opportunity costs are far higher than the statistical value of life: if one is going to make the 'at scale' argument about costs one also has to use the 'at scale' opportunity costs, so not individual willingness to pay but marginal cost to the government of producing a year of good life. Applying those two insights, we are looking at a cost to benefit ratio of 2.5 to 1.
Moreover, of course, the authors do not take the long view on the dynamics of the virus and hence build into their assumptions the notion that avoiding infection in one wave means victory forever. As we have seen pretty much everywhere, that is a bit of an unwarranted fantasy: the virus keeps coming back in variants and such. So avoidance in one wave buys a bit of time but not a whole 5 good years (ie all that a would-be victim still has left on average). Hard to know how much postponement buys, but as a guess (based on the timing between waves so far), its more like a year, maybe 2. That brings the cost to benefit ratio up to 5 to 1.
So perhaps one can find parity for the absolutely most vulnerable, but unlikely for a whole community. And that for a place where masks then are about 5 cents per pop.